AN INTRODUCTION AND WELCOME

TO OUR FACIAL REJUVENATION SERVICES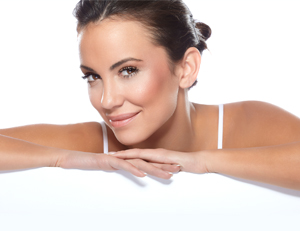 Many dental offices are now incorporating facial rejuvenation services because simply addressing the health, function, alignment and color to teeth is no longer satisfactory to patients seeking a more youthful smile. A smile is not simply a set of beautiful teeth. The smile incorporates facial features and structures. It is our patients that are driving the interest in full facial rejuvenation services and dentists who are recognizing that limiting the focus of a youthful smile to just teeth and ignoring the relationship of a smile to the facial features and structures of a patient is a narrow focus.

Indeed a healthy and beautiful smile doesn't stop at your teeth. A smile incorporates the entire face. It is not uncommon for dentists to "fix" a patient's teeth and having the same patient while ecstatic about their teeth simultaneously feeling a vacuum, a letdown regarding the rest of their smile as related to the rest of their face. In providing facial rejuvenation services to our patients we are addressing the demand from our patients to provide a more comprehensive approach taking into account that a smile doesn't stop at the teeth. Many dentists are recognizing that the letdown that our patients feel after achieving beautiful teeth for them is that we have failed to truly give them a beautiful smile without addressing the entire face in giving them the more youthful appearance they seek.

Facial rejuvenation services involve the face, neck and decolletage areas. The most common facial rejuvenation services offered at this office include but are not limited to: Dermal Fillers and Subdermal Fillers and other facial injectibles that may be used in combination to produce a younger appearance, Microneedling with Platelet Rich Plasma (PRP) skin rejuvenation or Tensage Intensive Serum skin rejuvenation. The Tensage skincare line with a unique growth factor is available post treatments to assist and provide for further skin rejuvenation effects.

It is important to recognize that while facial rejuvenation services provide a desired cosmetic outcome injections and injectable substances into any part of the body is a medical treatment and as such is not without risks and complications. The benefits of having these services at a dental office are that dentists are in the unique position to understand facial and neck structure including its beautification and to coordinate these services safely. Moreover dentists are also daily and expert injectors. Dental offices can offer full facial rejuvenation from teeth to face, neck and decolletage areas in one convenient location.

Excluding the teeth, our facial rejuvenation services provide the benefit of facial rejuvenation without surgical intervention. A nonsurgical approach to facial rejuvenation means a more youthful appearance with minimal to no downtime and no general anesthesia. Moreover, in utilizing a nonsurgical approach to facial rejuvenation there is an on-going commitment in continual education in the field of facial rejuvenation and in finding and providing successful nonsurgical facial rejuvenation services to our patients.

Among our most common Facial Rejuvenation Services:
INVITATION
We invite all our patients to ask about our facial rejuvenation services and how they can benefit from a full rejuvenation approach in this modern age of providing comprehensive services to patients for a more youthful appearance. While we accommodate our patients to whatever limited or comprehensive approach they seek our services, we also make sure our patients have the most comprehensive opportunities available to them.